COMPLETE UNIT SMART
- HI BAY / LOW BAY -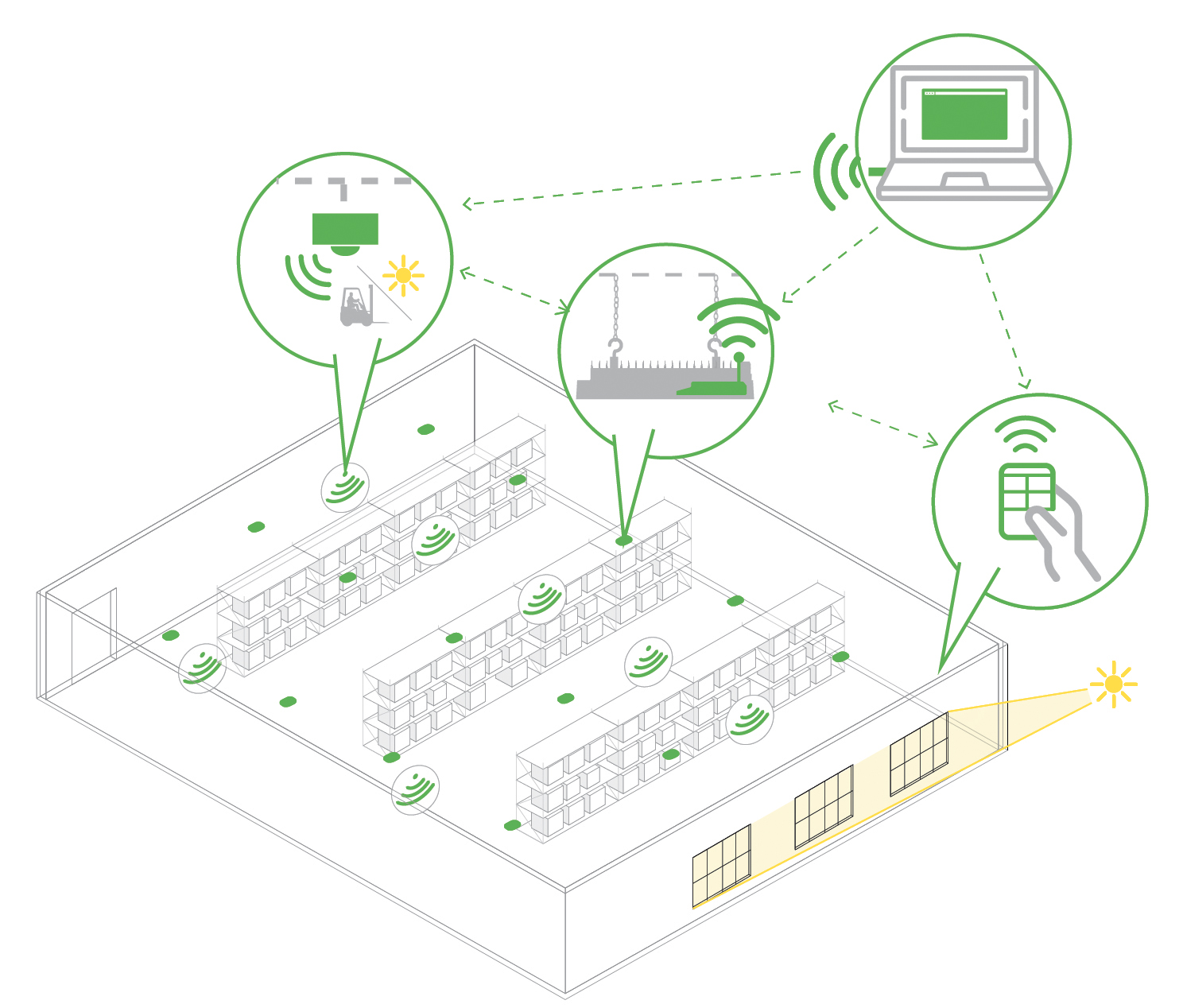 LUMINAIRES


​LAMA+ SMART
Integrated with DALI wireless control modules



SENSORS


To detect presence and/or the brightness



REMOTE CONTROLS


Remote control version, or available as wireless pushbutton upon request



CONFIGUARATION KIT


​USB key and SMART ASSISTANT software for wireless programming
COMPLETE UNIT SMART
- FAST TRUNKING SYSTEM -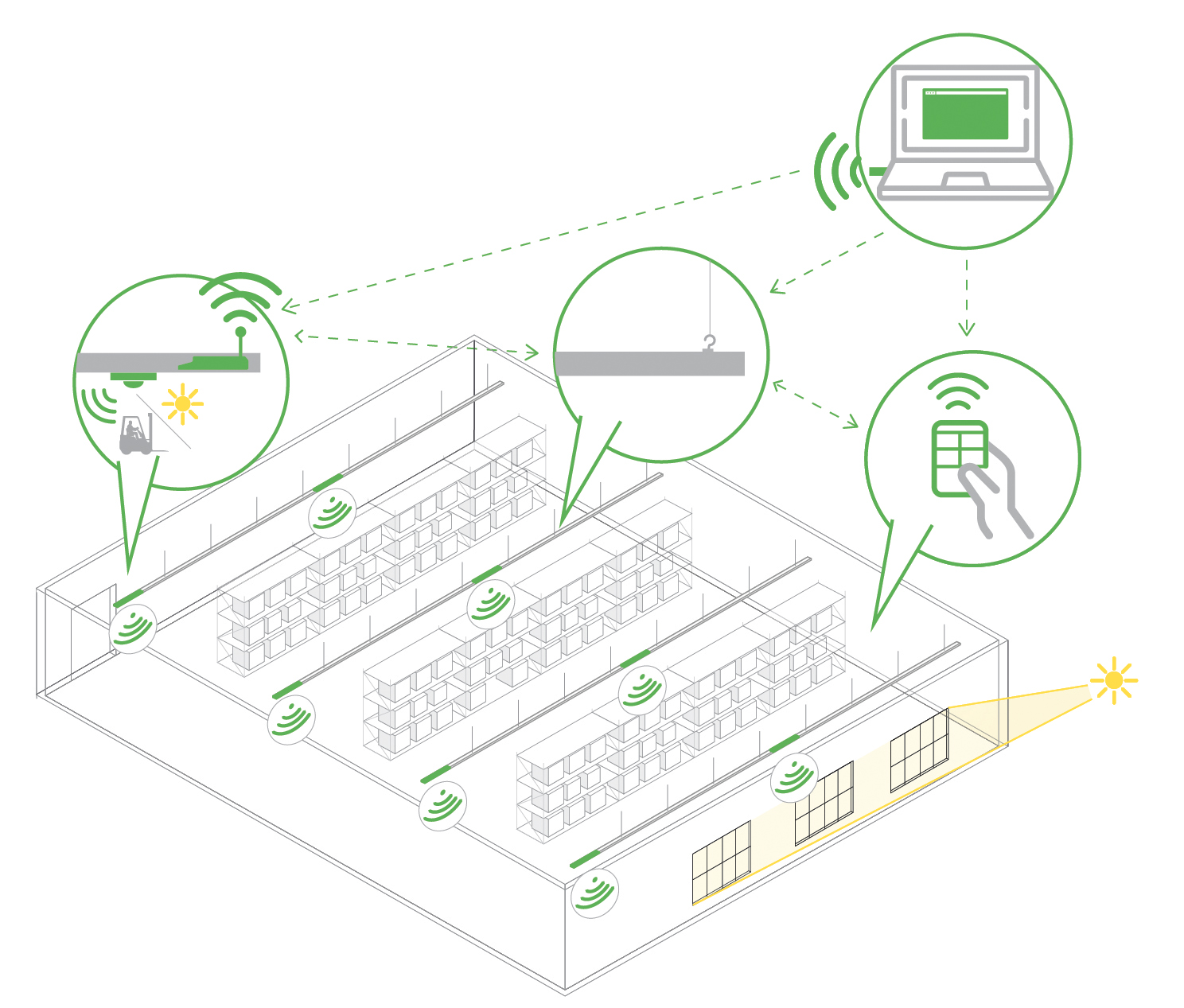 LUMINAIRES


TRY (only for DALI models)



KIT SMART A | Receiver


Integrated with DALI wireless control modules
KIT SMART M | Sensor
To detect presence and/or the brightness
KIT SMART A | Receiver + Sensor



REMOTE CONTROLS


Remote control version, or available as wireless pushbutton upon request



CONFIGURATION KIT


USB key and SMART ASSISTANT software for wireless programming
THE ANSWER TO YOUR PRESENT AND FUTURE NEEDS
With SMART ASSISTANT, our free of charge software, system functioning may be configured in detail. In the event that spaces or functions undergo changes in the future, modifications may be done quickly and remotely without any further installation actions.
SMART ASSISTANT allows you also to: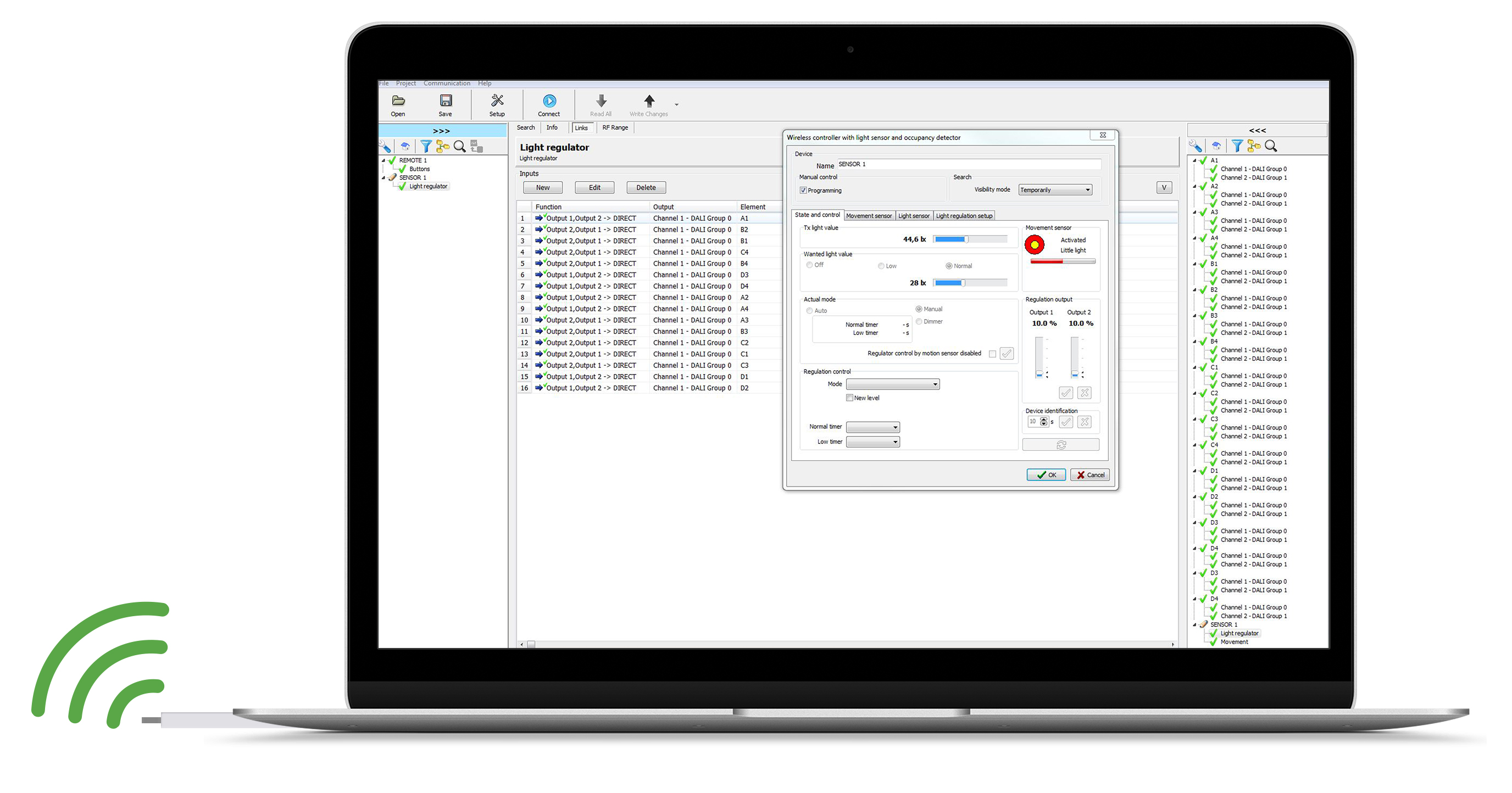 | | |
| --- | --- |
| | Remotely configure all the components, setting their characteristics and their actions accurately (e.g. set the general illuminance level or by individual zones). |
| | Arrange the components in zones and subgroups, freely defining the modes of interaction between them (for example separate and manage individually lane by lane). |
| | Visualize and identify possible failures; check the signal level between the components. |
---

ARE YOU INTERESTED IN A SMART SOLUTION?
PERFORMANCE iN LIGHTING makes complete support available, from design to the configuration of your SMART system.