We see it in nature: animals are often more intelligent and more productive in swarms than when they act alone. Migratory birds can travel thousands of kilometers using an energy-efficient flock formation, while fish have the best chances of surviving against much larger predators if they are in the protection of the shoal. This same bionic principle can also be applied to control technology in open-plan offices: if intelligent ballasts communicate with each other and react to their environment as a swarm, completely new, energy-saving user profiles are facilitated. In open-plan offices in particular, there is enormous potential for saving energy using a swarm function – and with minimal effort on the part of employees.
The lights communicate wirelessly wherever they detect motion within the room and adjust the brightness level accordingly. This intelligent control system means that employees need never again find themselves sitting alone in the dark, as an island of light will form automatically around them. The room remains perceptible and we feel secure.
The light adapts to the people – completely automatically.
We would be pleased to advise you on the specific user profiles that would be most beneficial for your open-plan office.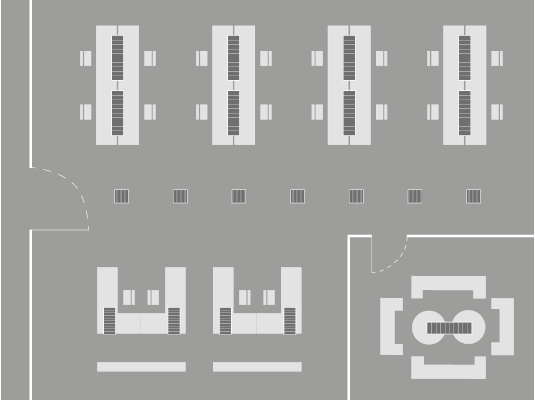 The swarm function can be used to keep lighting at a low, energy-saving level while the room is not in use ("background level").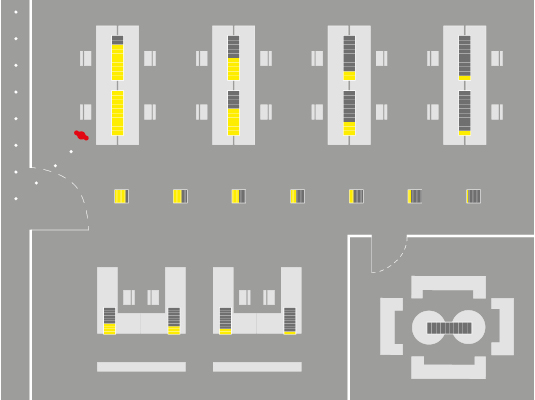 In this configuration the luminaires will only switch to full brightness around a person when they enter the room ("task level"). The surrounding luminaires continue to maintain a low-dimmed level.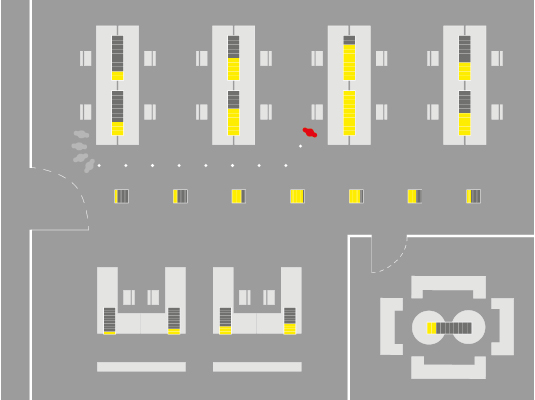 As the person moves through the room, the light follows them wherever they go. This means that only those lights that are actually being used by people are fully activated.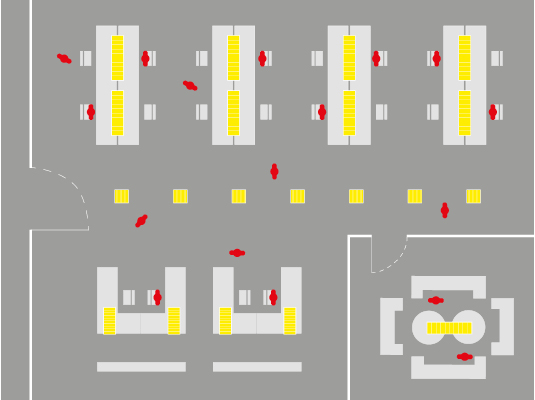 When all employees are present, the room is fully lit.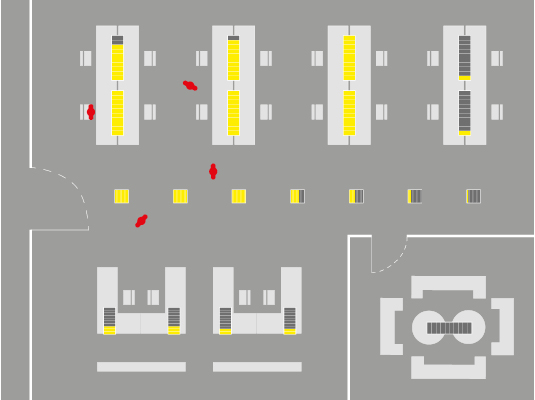 When the room empties at lunchtime, the light gradually falls to a lower level; then, at the end of the working day, the lights are shut off completely after a while.