Warranty
Focus on quality, safety and durability are the essential objectives of PERFORMANCE iN LIGHTING.
All products are covered by a 5-year warranty, provided that they are installed, maintained and used according to the instructions and information contained in the catalogue or on the web.
Consumable materials, such as lamps, starters, and electronic ignitors and reactors, emergency-units and batteries which are compliant with warranty regulations issued by the European Directive on the subject, are not included in the warranty.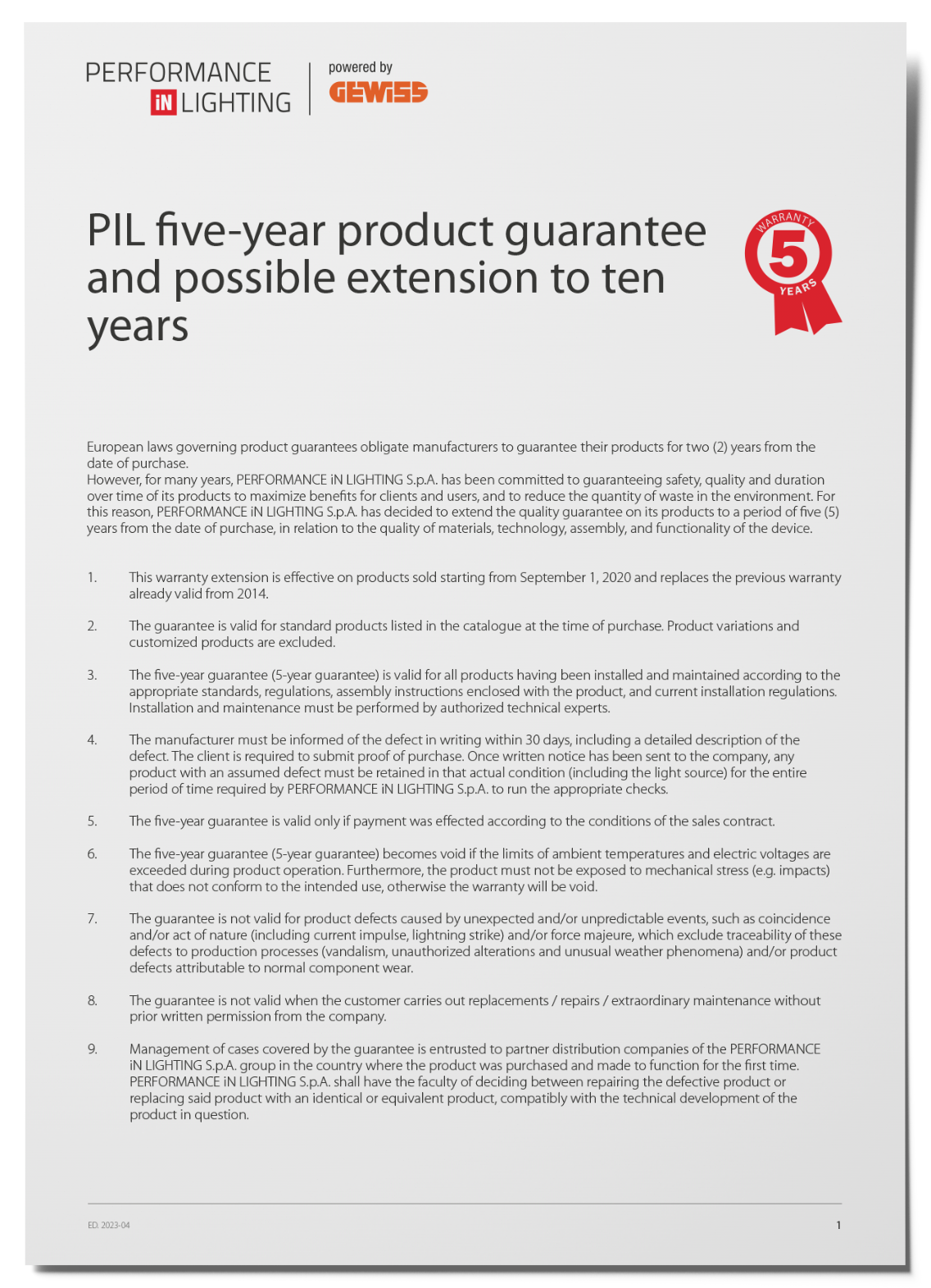 Warranty
Download